Last day to Grab this BIG Promo
– Available Online Only
– While supplies last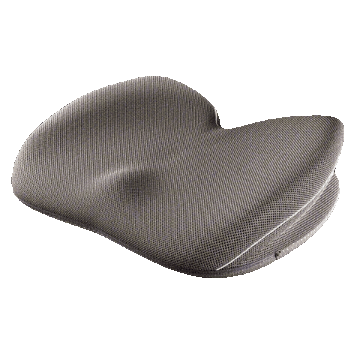 Last day to Grab this BIG Promo
– Available Online Only
– While supplies last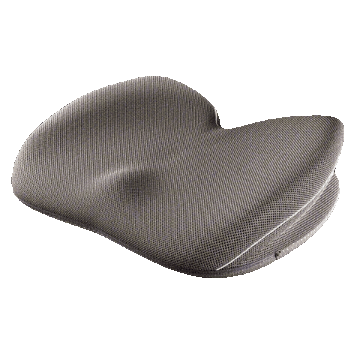 Sense Of Relieved Back + Hip Pain
Meet The Memory-Foam Seat Cushion That
Comfortably Supports Your Body Shape.
As we get older, it's increasingly more important to get personalized support while sitting.
The Klaudena Memory Foam Cushion will:
Conform to your body's unique shape to help increase blood flow and reduce muscle fatigue and pain.
Soften seats that are too hard, and make saggy seats feel firm. Helping to improve your comfort and posture.
Add height to a low seat – an easy way to adjust any chair.
Klaudena Vs Standard Cushions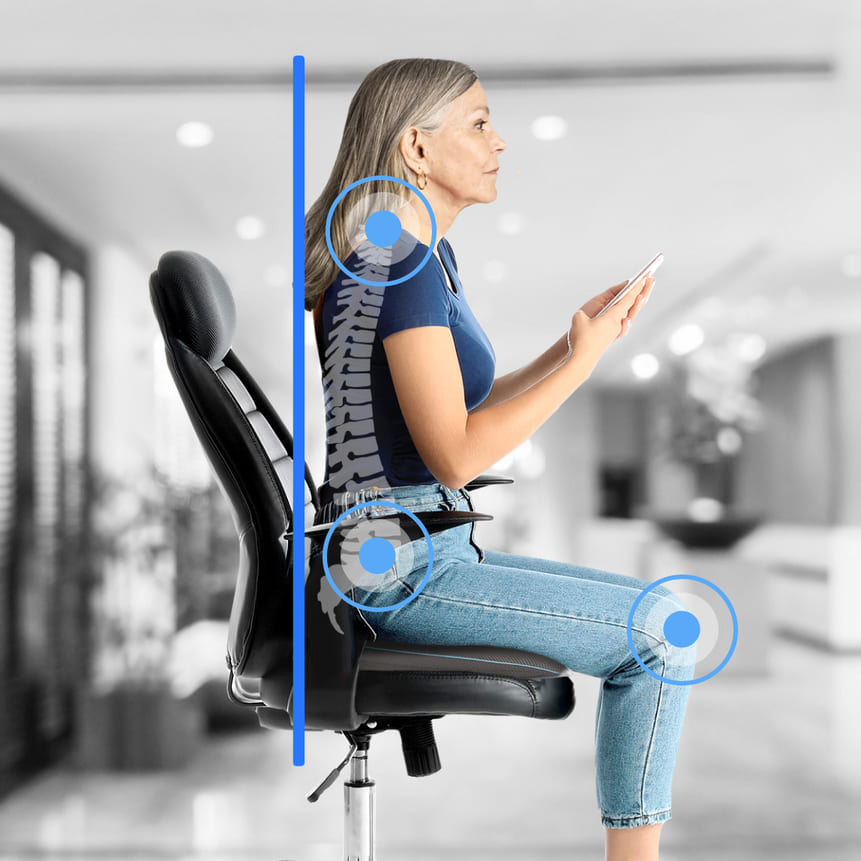 Klaudena Memory Foam Seat Cushion
Made from pure, premium memory foam, Klaudena naturally adapts to your body's curves – making any chair ergonomic.
Klaudena provides top-tier support and is designed to promote proper sitting posture. This is particularly beneficial as we age and our spine's natural alignment may need a little extra help!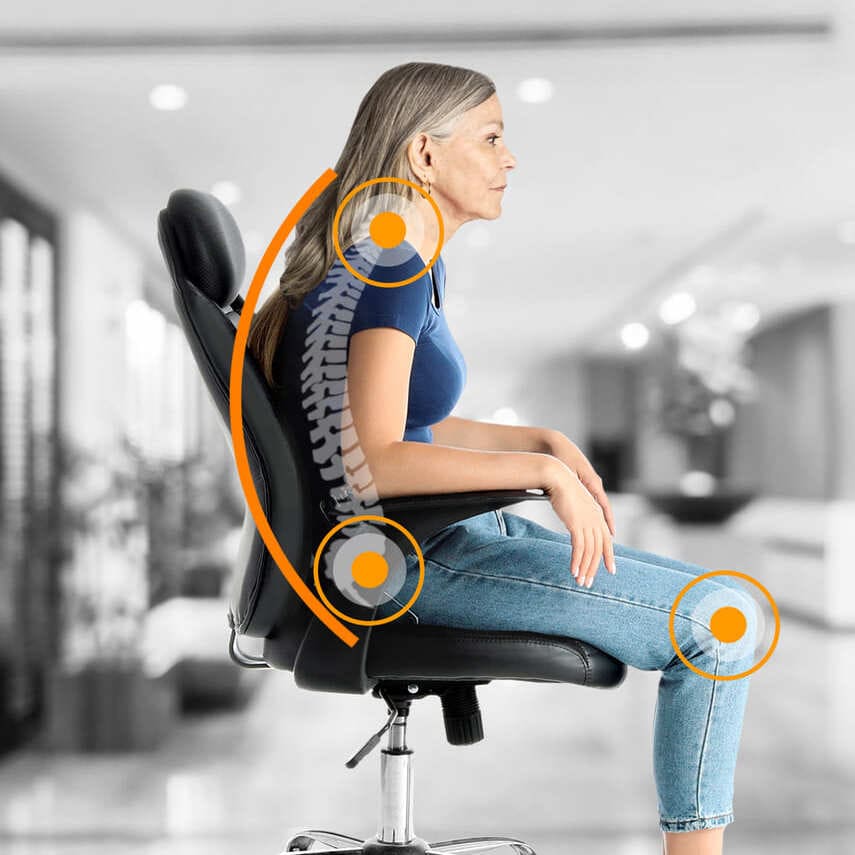 Standard cushions might provide temporary comfort, but they often fall short in providing adequate support for your posture.
Klaudena, however, is specially designed with aging bodies in mind. It delivers the ergonomic support you need, ensuring you feel great, no matter how long your sitting duration may be!
Poor Sitting Posture Is Causing You More Harm Than You Realize
As we age, sitting for extended periods can become not just uncomfortable but potentially harmful, as our bodies may not have the same resilience as before.
When you feel muscles stiffness, soreness, and fatigue, remember – it doesn't have to be this way.
By incorporating the Klaudena Seat Cushion into your daily routine, you can effortlessly ease these discomforts and take a proactive step towards nurturing your body during times of rest.
Join 1000+ People Who've Already Fixed
Their Posture & Banished Muscle Pain
Transform Any Chair Into An Ergonomic Chair
Sit Comfortably, Anywhere…
At home
Watching tv, reading a book, or finishing a puzzle – ensure these activities don't lead to a sore back.
Traveling
Car rides, economy flights, or public transit – make them comfortable and relaxing.
Events and Services
Sporting events, religious services, and medical appointments – bring comfort with you!
See How Klaudena Works In Real Life
Frequently Asked Questions
Q: Will this help with my back pain?
A: The Klaudena is designed to help you relieve and prevent pain that results from sitting for too long – including back pain. If your back pain is the result of an injury or something else, it may help, but check with your doctor before using.
Q: Does it really work with any chair?
A: Yes! Klaudena can be used on any chair, including wheelchairs, car seats, and couches. Simply place the cushion on your seat, and it's contoured design will help it stay put.
Q: Is it heavy or difficult to carry around?
A: Not at all. The Klaudena is very light and easy to transport – it should fit easily in most medium-sized bags.
Q: Isn't it sweaty?
A: No. While some memory foam products can cause overheating, Klaudena is designed to allow air to circulate, meaning it supports without making you sweaty.
As an accountant who works in an office that needs me around a lot, I sit more than I'd like. There used to be so much pain around my hip. I've had Klaudena for five weeks, and it's starting to feel like I love working longer because I am just so comfortable. Super product!
Really helpful for the lower back pain and neck pain I have suffered in the past few years on the road. I don't have to take as many driving breaks, and I sleep much better
I have an ergonomic chair at work, but since I started working from home half the week, I've noticed a big increase in back pain. I just couldn't afford to buy a whole new chair so this is perfect! It's just as good as my office chair.
This cushion is nice, firm, and supportive. I can clean it whenever I want, and that's my best feature. I'd like more covers to come with it, though. Thoroughly enjoying myself with Klaudena.
Really helpful for the lower back pain and neck pain I have suffered in the past few years on the road. I don't have to take as many driving breaks, and I sleep much better
I was worried this would be really hot to use like some memory foam things are, but it's not at all! It's definitely helping my hip pain.
This is a top ten online product for me. I'm getting one for my whole family and my boss.
I've always really struggled with long days at the office – I'd be stiff and sore at the end of every day. The Klaudena means that just doesn't happen. So happy!
I love this cushion – zero back pain even after a 12 hour day!
*Terms and conditions may apply. Please consult our refund policy for more details.
Limited Time Promo: 50% Off Klaudena!
Don't Miss Out On This Special Price